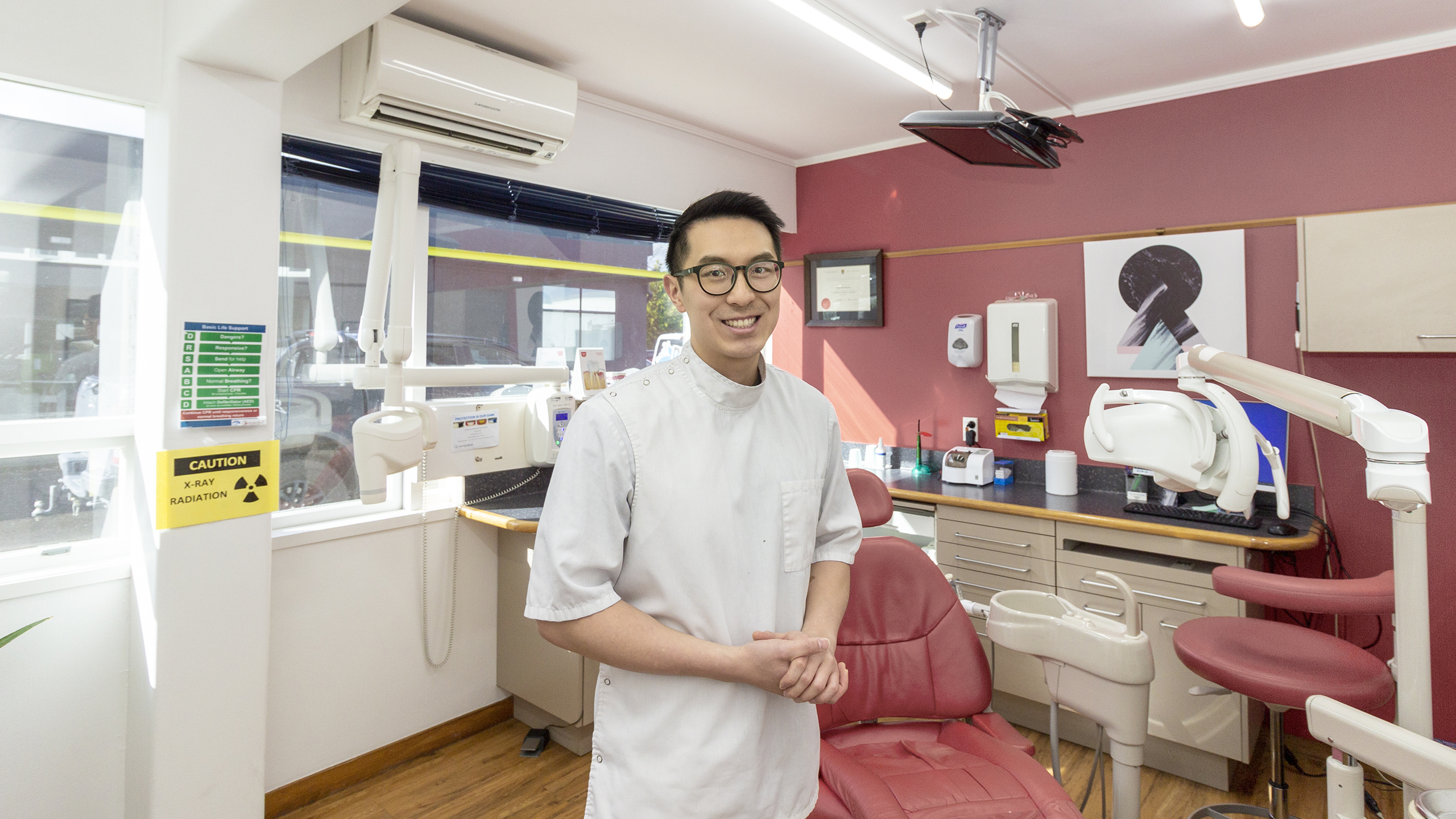 Dobson joined the Carpenters Dental Team in 2020 after completing his degree from University of Otago in Dunedin. Dobson thoroughly enjoys the group practice atmosphere here as we are all a friendly and helpful bunch who focuses on patient-centred care.
Dobson is passionate about providing quality care with attention to detail, gentle and comfortable experiences for all his patients & understands it can be difficult coming to the dentist. He values the importance of preventative dentistry and will work together with patients to maintain a healthy dental lifestyle so they can keep smiling for longer.
Having come from Malaysia, Dobson is able to speak in 3 different languages, English, Malay and Mandarin. He also enjoys trying different food and cuisine from different cultures and you will most likely find him in cafes and restaurants around Palmerston North and Wellington.